Step into your full potential as a solid, powerful man ... Respected by men, desired by women, loving who you are and what you bring to the world...
Do you have the nagging sense that you're holding back in your connections with women?
Do you have the rich, rewarding connections with women
that you really want?
Are you pushing women away without even realizing it?
For years now, men all over the planet have been pouring astonishing amounts of energy into taking seminars and 'bootcamps', spending countless hours on email lists and forums, reading every article they can get their hands on...all around the subject of how to have what they want with women.
In a time when men are still massively out of touch with their own emotions and passion, pain and frustration with women is the one thing that consistently cattle-prods men into finally taking a look at their lives with honesty and depth.
THIS COURSE IS FOR YOU IF ...
You recognize the nagging feeling that something is 'off' ... you're not fully "yourself" when it comes to intimacy, dating and sexuality


You're tired of holding back … whether in your current relationship, with that cute girl at work, or the woman you see on the street


You've had a certain amount of success with women ... but you're lacking the deep connections you truly long for...


You know there's a deeper level for you sexually... being unapologetically shameless in owning your primal, sexual desire as a man


You're already enjoying your relating with women ... and genuinely want to take it to an even deeper, more rewarding level…
THE COURSE:
It's designed for men serious about having extraordinary, mutually rewarding interactions, beyond what most people know are even possible...
…with a TWIST
This is the first AMP where you can bring a woman with you.
Yep. Your tuition price includes your guest, which can be a friend, a girlfriend, or your wife of many years.


We're offering this to help you build the ecosystem of support — people who are willing to risk being totally honest with you, in service of you being the best "you" you can be.
And whoever you bring, will have an opportunity to train with you in giving and receiving
honest, authentic feedback. You'll have shared experience that you can refer back to, and support eachother in, forever.

Who will you bring?


(If you're a woman, and would like to participate, there are a limited number of slots open… email info@authenticmanprogram.com to express your interest, and we'll see if it's a fit.)
You Honestly Can't Find This Experience Anywhere Else...
Nowhere else can you find a curriculum sophisticated enough to facilitate such profound shifts in your relating with women. AMP Evolution offers you...
1. Direct Experiences with Downright Supernatural Women
In addition to the women brought by the participants, we'll be "stacking the deck" with our incredibly insightful AMP women -- trained to share with you exactly how they experience you and feel being around you. These extraordinary moments, sometimes profoundly moving, sometimes profoundly alluring or playful, set a new precedent that you'll find yourself naturally recreating back out in your life.
2. Unparalleled Personalized Attention
You will receive precise and in-the-moment feedback in AMP Evolution. AMP Evolution's #1 Guarantee: Every man leaves distinctly aware of subtle behaviors that unknowingly kill attraction with women. Ways of being that have often been under your radar for years!
3. Access to Ongoing Support
Join a network of conscious and down-to-earth men committed to richer and more exciting interactions with men and women.
COURSE OUTLINE
The weekend will be a combination of group exercises, onstage demonstrations, and exercises in small pods for personalized attention with Bryan and our team of top instructors.
Here's a more detailed breakdown of what you'll learn ...
Craft a Powerful Presence. Create a masculine, sexual, powerful presence that instantly sparks attraction and trust in women. Learn to create intrigue and interest before you've even said a word.


Receive One-on-One Personalized Feedback. Get individualized, personal attention from trained coaches on your way of being, the way you show up in the world, and any other area where you can be more powerful.


Learn to Eliminate Neediness and Shame. Neediness and shame are two of the biggest turnoffs for women. You could be constantly destroying attraction and trust with women with subtle neediness or shame and not even know it.


Become More Clear on Who You Are. Through personal and group feedback exercises, get clear on your natural gifts, and what holds you back in life. Get clear on how to live life with energy and intention, rather than just trudging through it.


Become Part of a Community of Men. Have a visceral experience of how being part of a brotherhood leaves you feeling stronger, more inspired, and more fulfilled.
Live One-on-One Exercises With Women. We're bringing in gorgeous, talented, radiant women to give you one-on-one feedback on the impression you make, and how they experience you. This is the "nuclear bomb" that can give you huge breakthroughs.


Turn On Her Primal Attraction. Learn to own your raw, sexual desire ... and ignite her desire like a match to a flame. Get this down, and you'll start attracting women who were "out of your league" just days before.


Build Deep, Heart-Felt Trust and Connection. Women decide if they trust you based on how you are being, not what you say. Discover which aspects of your being build trust, and which have women close up and reject you.


Inspire Her to Drop Her Mask and See Who She Really Is. Once a woman gets that you really understand her, her heart will melt in your hands. We'll show you how, and give you step-by-step exercises with real women so you can do it for yourself and get live feedback.


How to Deal With Not Knowing What to Say. Nervousness, stuttering, "brain freeze," or just being stuck not knowing what to say, all come down to one problem: resolve this, and your conversations will naturally flow and spark.
RESERVE YOUR SEAT...
WHEN:

July 27-28
10am-7pm Sat and Sun



WHERE:

Authentic World HQ
47 Moss St, San Francisco


TUITION:
$425
Pay in Full:
$425
TESTIMONIALS
"I've been married twice; one divorce, one death. As a recent widower, I felt as though I had lost my mojo, my edge with women, if I ever had any. Amazingly, the AMP Evolution weekend was epic for me, a milestone event after years of procrastination and self-denial. This was a visceral, attention getting experience for me of focusing and confirming my masculine potential. My interactions during the AMP Evolution weekend with participants, AMP women and AMP staff was respectful, challenging and life changing with lessons and support that I continue to apply. My interactions with women after the event have been more fun, more edge and more rewarding than I could ever have imagined. Do this!

Randall, 55
Before starting AMP, what AMP meant to me was learning how to better
relate to women so I would have more success in dating and
relationships.After AMP, I learned that I had the capability to relate very
powerfully to men and women.

AMP for me is about transformation, changing the way I perceive
what is happening to align more closely with reality, and being more
curious about everything.

AMP for me is about reconnecting with my true inner-self. I am
talking about the true inner-self that existed before I decided to
take on all of society's judgements and preconceptions and decided to
turn away from my true self instead of thinking about what is right
and true for myself.

AMP for me is about starting the journey of who I want to be.

AMP for me is about doing. This means asking permission from others
and myself to do what I want rather than withholding and hiding.
I came to AMP and found something I was not expecting and for that I
am truly grateful.

Alan
"When I enrolled in AMP, I had a lot of friendships with women but I wanted more. I felt like I didn't have power to choose the women with whom I wanted a relationship and I felt scarcity all around me. I knew that something was missing. I discovered through AMP that what was missing was my own expression of my own desires, hopes, and dreams in a way that would help me deeply connect with women and others in my life. After working with the wonderful facilitators, male and female, I can truly say I feel abundance all around me. This was a life-changing experience and I can't recommend this weekend strongly enough."

Stan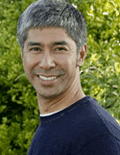 "This is the Real Jedi Mind Sh*t!"
After leaving the weekend program at AMP, my interactions, my contact with women (and men, for that matter) are on a completely different level. I came away with an enlightened mind and a renewed passion to creating what can only be described as "authentic and real interactions" with every person I meet.

I consider myself to be a fairly aware guy, with my awareness at a 6 or 7. With the work over the weekend I can see my awareness going to a 9 or even a 10. IMO, this is the next level, the real jedi mind sh*t that takes interactions with people to even greater heights.

Have you ever met someone who just floored you? You know the man or woman who has a presence about them that is emanating like a force field surrounds them? Well, that's what AMP does for you. It allows you to see and feel these waves.
Dennis Mangalinden, 37
San Francisco, CA
Director of Business Development

"AMP is not just for Single Men"
"The best thing that's come out of AMP for me — my long distance girlfriend, who I'm completely in love with, had been letting me know in various ways that she didn't feel she could show her full range of emotions around me, and after the course, I realized I hadn't wanted her to. Awhile back she asked me "Can I freak out around you?" and I gave some offhanded answer like "You can freak out as long as you're at least 300 miles away.

Inspired by my AMP weekend (especially the Storming the Masculine exercise), I told her my retroactive answer is "Go for it." I let her know I want to see ALL of her. After that, she was able to put herself out to me with a lot of emotion, from her fears and frustrations to intensely loving, caring, and sensual emotions. I responded from a place of strength and appreciation.

A few days ago, she told me she's been able to fully relax and be herself around me for the first time. Now she and I are closer than ever."


Jason Cabassi, 33
Instructional Designer
Oakland, CA
cabassi@mac.com
" AMP is not just for Young Men"
"I wish I had taken AMP when I was in my thirties! As an older man, I was reluctant to come and take a course from younger men about what it means to be authentic, but you guys had a lot to teach me. I am eternally grateful for the opportunity to be in the workshop, and I highly recommend it to anyone."

"After AMP, I found a new level of trust in myself to be present and in the moment with a woman that that I find attractive physically. Also, people have reflected back to me that I'm showing up much more in my power as a man.

I was moved by the depth of your wisdom given your years. You both were awesome in terms of your insight and seeing into the men in a loving and compassionate but truthful way."
Paul, 57
Technical Writer
San Mateo, CA
"Since AMP, I Have a Lot More Confidence, Success, and Am Taking More Chances"

"AMP was really able to demystify and break down relating to women as something that is attainable and within reach. I really got that I could do this too. And I have!

Before the course, I was totally stuck. I had not dated in over a year, and I wasn't able to approach the women I was interested in. Inside, my desires were all jumbled up. I didn't know how to express what I felt, and had a lot of judgments about it. After the course, I had a lot more confidence and was consistently taking more chances and going after what I want. I dated regularly afterwards, and now I'm in an amazing relationship that I'm completely excited about!

The course was great. I feel really good about being in my own skin, and now I can just relax and be with women rather than worrying about how I am appearing. I can enjoy the actual moment rather than being freaked about whatever's coming up inside of me because of who is in front of me. I got that women actually do enjoy the real, uncensored me rather than some crafted image!"
Ricardo Lagos, 29
Senior Software Engineer
San Francisco, CA
rlagos@sflindy.com
"AMP has Impacted and Enriched Every Facet of My Life"

Before AMP: I was meeting women, but it was from an apologetic, inauthentic place.

What I learned in AMP has impacted and enriched every facet of my life, every relationship — parents, friends, patients (I'm a registered nurse), coworker, and of course women.

At AMP, I got in touch with my deep desire FOR a woman. I used to hide my sexual interest, afraid I'd upset her. Now, I show my interest — I'm comfortable with myself, and my raw sexuality with women. I'm now able to look her in the eyes in a way that says "I want you. I respect you, AND... I want you." And, it's a totally natural thing, more natural than anything I tried before.

I feel more solid, and I have more CHOICE in who I want to date. I know I'm able to have a much deeper connection, a greater understanding and empathy, and that's made a huge difference in how women relate with me.

Since AMP, women are approaching me and saying hi to me... I have more respect for myself, and other people do too.

AMP goes far beyond dating and women. It goes deep down into the core of who you are, what you want, and how to bring out all parts of yourself to every interaction.

In terms of building confidence and masculine power, nothing else comes even CLOSE to AMP.
Gerard Balan, 26
Boston, MA
Registered Nurse
gerard.balan@yahoo.com
"One of the Hardest and Most Profoundly Rewarding Things I've Ever Done"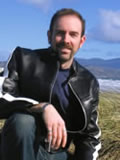 "If you're at a place in your life where the Authentic Man Program sounds like something you ould benefit from, I can't encourage you enough to make the leap. AMP is at the same time one of the hardest and most profoundly rewarding things I have ever done. I cannot fathom anyone not being glad that they experienced it."
Whit Gurley, 34
Graphic Designer
San Francisco, CA
whit@angledend.com
"I Would Not Trade These Experiences for Anything!"

"I had had many great experiences with women before AMP, but to a large degree everything was passing me by. Before AMP I could see what I wanted in my head but I wouldn't execute. Now I have a life with more fluidity, a life that's fully lived, no feelings of inferiority or superiority, and my relating with men and women has changed so tremendously, I feel such a tremendous gift that the relationships that I do have are much deeper and more fulfilling to me."

"In the course, it was really a challenge to have so strong a mirror held up to me. It was not easy, but I really enjoyed the men in my course and got so much out of it — it was so much more than I expected. I thought it would be some dating course where I would learn some pickup lines and other outer game, but it was really nothing like that, and I'm glad it wasn't. Outer game wouldn't have gotten me to the experiences that I had over the last six months almost a year now. I would not trade these experiences for anything. The course really opened up my hunger for really deep relating which includes, but is so much more than just getting a first conversation started — it's about my Being."
David Hedley
Systems Administrator
Belmont, CA
"I'm Really Attaining Mastery Over Approaching Women!"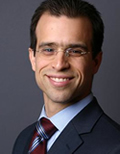 A transcripted voicemail story from an AMP grad:

"Hey guys, I just had to call you! This absolutely divine woman, I mean probably a 10, she's standing in front of the manicure store and we smiled at each other. I immediately park my car, took a couple breaths and set aside the stories in my head — much in the spirit of AMP — and walked right up to the woman who's running the store and said, 'Obviously I'm not here to get a manicure; I'm here to make the acquaintance of this beautiful woman who works for you.'

And so I walk up to this gorgeous woman, smiled at her and I said, "I saw you, and I just had to immediately park my car and meet you." And that she just opened and told her client the excuse that I was inquiring about Brazilian waxes! Then she took me aside and I got her number. AMP was with me the whole way — I'm really attaining mastery over approaching women!"
Bryan Neuberg, 34
Business Coach
San Francisco, CA
bryan.neuberg@rcn.com
"I Was Completely Altered After Sunday"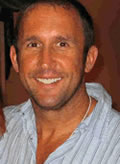 "For me it's been easy to make small talk, be flirty, make some jokes and create attraction with women. What was missing was the deeper, more risky conversation and connection. AMP really helped me discover a new way of relating that was less gimmick and small talk, and more real and authentic.

The course was a great reminder that it's not about what you say to a woman. It's not about the what, it's the how. It's how you show up. It's a reminder about being curious about that person's story, getting the whole woman — about how you connect with her versus the words that you use.

AMP has created a real transformation in the way I relate to dating. For one, I'm much more resilient. If a girl didn't like me in the past I would feel rejected — not good enough, not smart enough — but now it's not personal for me and that's a lot of freedom for me. That makes it a lot more fun and I don't have to take dating so seriously!

Post-AMP I found myself taking a lot bigger risks in relating to women and also checking in with how that woman experiences me. "Hey I noticed that something changed whenever I said that, how was that for you?" I'm having a lot more tuned in, real-time interactions. I have no more challenges chasing the wrong woman. Women keep telling me, "Wow! Most guys don't notice these things. You are really tuned in — you see what's going on." It has changed the whole dynamic where we are much more real, connected and truthful, and more creative in our conversations."


Ray Brejcha, 37
Coach and Entrepreneur
Boulder, CO
ray.brejcha@comcast.net
"I Don't Feel Anxiety Like I Did Before AMP"

"The most powerful thing I got out of the course was realizing that no matter what happens to me I'm going to be OK. Nothing can really rock me from my foundation. I am going to be fine regardless. I feel that right now my relationship that I have with my Self is the strongest that it has ever been. No only did I realize this with my mind (which was never a problem before) but more importantly I realized this with my body and being. I do not actually feel anxiety like I did before the program. "
Travis Tasse, 34
Leadership Coach and Trainer
ttasset@integralmastery.com
"AMP Is Dialed In to What Matters Most"
"I've done a number of other workshops, and in a lot of ways, they had blinders on compared to you guys. You can't fake this. AMP is dialed in to what matters most.

Since taking the course, random women are smiling at me, sometimes before I've even said a word — I'm just looking at them from a place of appreciation and strength, and they soften and smile and open up. Interactions with new women (and people in general) are easier, more joyful, and more rewarding. A couple of strained friendships and work relationships have gotten better. People are saying hi, conversations are going on longer, and in more interesting directions, and I'm experiencing more genuine connection.

The AMP course was structured and planned well, with a balance of teachings, experiential exercises, and individual, one-on-one attention. I liked that the first 2 days was all guys, and we could learn, get to know each other, and prep for the third day when the women came in. It was illuminating and intense working with the women, getting real-time feedback on how I'm seen, and getting coaching on how to fully engage. Like the male course leaders, the women are committed to helping you get the most out of the weekend.

I've done a number of pickup workshops and seminars, and AMP was the best by far: the organization was excellent, the experiential exercises and the feedback and coaching from the women helped me open up and learn at a deep level, the course leaders keyed in to us and addressed our individual concerns — in fact, they wouldn't let us get away with doing a half-ass job of covering something — I was glad they were so committed to helping me — and most important, they are dialed in to what matters most in learning to have a rewarding social life - they help you remove the blocks that keep you from being naturally good with women. Others teach behaviors that "naturals" have, but these guys teach you how a natural gets to be that way. I think a lot of guys go to workshops that teach outer game behavior and don't get much out of it, because they don't understand where the behaviors come from and then they come off weird or fake (and they don't really enjoy themselves, either). You can't fake it, you have to live it, and the AMP team focuses on how to do that."
ABOUT US
Authentic World
http://www.authenticworld.org
http://www.authenticmanprogram.com
San Francisco, CA, and Boulder, CO— Authentic World is a team of trainers, facilitators, and coaches committed to fostering authentic, rewarding relationships in the world, in service of a more sustainable, healthier planet. Through courses, workshops and events, they are committed to helping men and women have the most fulfilling connections possible.

FREE GIFTS
Before the course, we'll send you the following free gifts...
BONUS #1:

"Connection Toolbox: The Top 12 Practices For Deep Connection"
(PDF download)
This quick-reference download includes specific how-to instructions for each of our 12 powerful practices for taking your interactions deeper. Our recommendation is to pick one or two to practice each day, and focus on applying it with whomever you're interacting.

Includes
• Allow Impact • Offer Reflection • Speak The Moment
• Shared Reality • Welcome Resistance • Reference Earlier Theme
• Set Context • Share Vulnerably • Games • and more...
This is yours free with your ticket, and will come in handy in helping you "shift gears" with the next bonus...
BONUS #2:

"Connection RoadMap: The 6 Levels of Conversation"
(PDF download)
Like driving a stick-shift car, a good conversation "shifts gears" from one level to the next. To give you an idea of "where you're at" in a conversation so that you can take the conversation deeper, Decker and I break the conversation down into 6 levels.

In this Roadmap, we'll describe each of these 6 levels, and show you which "Connection Tool" you need to smoothly "shift gears" from one level of conversation to the next.


If you ever wanted a simple, clear ROADMAP to deeper connection, THIS IS IT.
BONUS #3:

"3 Keys to Being Unapologetically Sexual"
(Video)
If you're tired of being put in the "friends zone" with women, or been afraid of expressing your sexual attraction, then check this out. You'll receive our top 3 keys to "unleashing your primal masculine beast", and access your authentic sexual desire.
BONUS #4:

"5 games to play on a First Date"
(Video)
Whether you are going on your 1st or 500th date with someone, this video will have your date deeper, richer, and more rewarding & memorable for both of you.
CONTACT US
Have a question? Want to talk with someone about this course?
Email Robbie at: info@authenticmanprogram.com, or call us at 415.308.0910
RESERVE YOUR SEAT...
WHEN:

July 27-28
10am-7pm Sat and Sun



WHERE:

Authentic World HQ
47 Moss St, San Francisco


TUITION:
$425
Pay in Full:
$425